Staff Say it Best: Why VNA is a Great Place to Work

Emily Dubyoski
In June, 2019, Great Place to Work Institute recognized Visiting Nurse Association of Ohio, under the umbrella of VNA Health Group, as a Great Place to Work. The certification process considered more than 1,000 employee surveys from across the organization. More than 60 elements were considered, including, the organization's community impact, belief that their work makes a difference, and feeling their work has special meaning. Rankings are based on employees' experiences, no matter who they are or what they do. Meet a few staff members and learn about what brought them to VNA.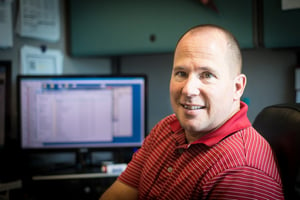 Chuck Balausky – Cleveland Office
Network Administrator, IT
What brought you to VNA?
I had a working relationship with the old IT Manager, Darren Harley. He would always say how much he enjoyed working for VNA.
What do you do on a day-to-day basis?
I handle IT administration for 400 PCs; help desk support; 24/7 on-call support; support servers, email, backups & all network hardware and software; onboarding of hardware and software configurations; hands-on fixes for server and desktops; maintain system security; work with rest of the team to improve business processes
What do you like most about your job?
I like working with people. I like seeing and feeling the frustration and stress of all the employees, and I try to alleviate some of it with humor.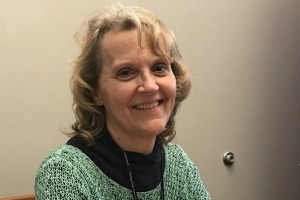 Kimberly Bloir - Mansfield Office
Insurance Specialist
What brought you to VNA?
After a bad day at work, I stopped in to MOH to complete a job application. Three months later, the recruiter remembered my resume and felt my experience would be a match for the office's new insurance position. I was looking for a new challenge in the healthcare industry, and this opportunity plus the enthusiasm of the MOH staff convinced me into accepting the offer. (And, the fact the office was above my favorite coffee shop also helped.)
What do you do on a day-to-day basis?
I assist with insurance verifications/eligibilities and obtaining/maintaining authorizations for HHC services.

What do you like most about your job?
I enjoy helping staff and patients understand insurance plans and policies. Today's healthcare arena can be mind boggling and overwhelming. I hope that by keeping staff and patients informed of insurance plans and policies, I can relieve some stress and keep clinical staff on track for optimal patient care. I like helping families feel comfortable knowing VNA will do whatever is necessary to ensure there is coverage for the care received.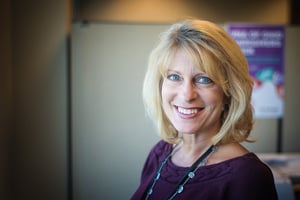 Angela Golic - Cleveland – East Side
Physical Therapist, Rehabilitation
What brought you to VNA?
I initially applied about 17 years ago, but unfortunately they weren't hiring for my position. However, a year later, Wendy Fishman, Director of Rehab, found my application and invited me in for an interview. I've been working at VNA since then, almost 16 1/2 years now.
What do you do on a day-to-day basis?
As a physical therapist, I meet directly with patients, usually for hour-long sessions. To keep myself organized, most of my planning and phone calls take place the night before. My car has also become my office since I'm always racing from one appointment to another. I work on the Eastside and service the far east suburbs.
What do you like most about your job?
I love the one-on-one interaction. Every home is different and every patient is different. I used to work at a large hospital, and I had to juggle five people at one time. In homecare, I have the opportunity build relationships with my patients and see their progress.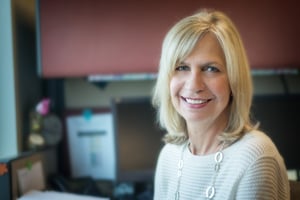 Anne Simmons, BSN, RN - Cleveland Office
Clinical Development Instructor for Clinical Development
What brought you to VNA?
I worked at Marymount Hospital prior to coming to the VNA as the home care floor nurse and nurse manager. I've been with the VNA 18 years starting PRN and 6 months later taking a weekend med-surg position.
What do you do on a day-to-day basis?
Coordinate and offer continuing education presentations for staff.
What do you like most about your job?
I like working with people and helping them be successful; this includes not only nursing, but rehab and office staff too.
Related articles:
Call VNA of Ohio Today
VNA of Ohio provides skilled nursing, rehabilitation, hospice, mental health and private-duty home healthcare to patients, wherever they call home. Learn more about VNA of Ohio home healthcare services, or call us today at 1-877-698-6264.