VNA of Ohio Cares Together
We care together for our community since 1902.
We care together to offer the largest scope of home-based health services in Ohio.
We care together to improve lives.
We care together to expand access to care.
We care together to help you make the best choice possible for you and your loved one.
You can also care along with us. Learn how you can support our work.
Our Team and Patient Care Stories Prove Our Dedication.
Tim's Story, Home Healthcare and Mental and Behavioral Services

Tim Quinn is a robust, lifelong athlete, father and husband that fell seriously ill with COVID-19 in 2020 and had to be admitted to the ICU, a drastic action taken quickly to save his life.

Now a Post-Intensive Care Syndrome Survivor (PICS), Quinn continues to struggle with the emotional and physical impact of his ICU stay during the COVID pandemic. His challenges include ongoing PTSD symptoms including anxiety, depression, and memory loss.

VNA of Ohio home healthcare nurses cared for Quinn and his family members for months, helping him relearn to walk and regain his strength.

He is endlessly appreciative that his VNA of Ohio practitioners "held him accountable and kept him on pace."

Though a difficult recovery, "they didn't let me stop, no matter how I felt, I had to do the work."

He found his caretakers' engaging and comforting support very helpful during his home-based healing process. "My therapists had to teach me how to get back to normal life, and they did a great job. They even played many memory games with me to help me get my speech back as well as my memory."

"I am forever grateful for my VNA of Ohio nurses and therapists who supported me as well as my family. My wife and boys had to do so much without me and they had to keep everything together. The specialists helped us handle this challenge as well."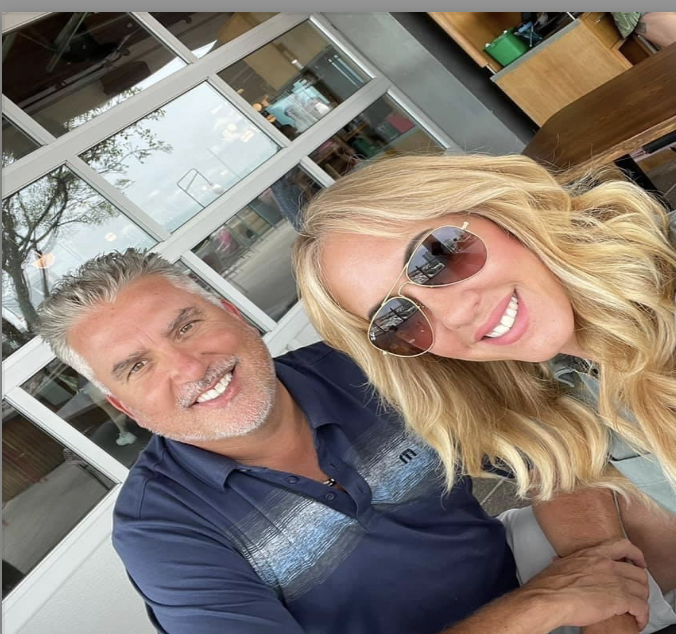 Jo's Story, Home Healthcare and Mental and Behavioral Services

After learning to manage her chemical dependency, VNA of Ohio's compassionate and respectful nurse, Amy, helped Jo relearn to care for herself properly in the comfort of her own home.

Jo was able to find the support she needed and our experienced home care nurse understood how to help her move forward. Without a patient and responsive home care resource, Jo would not have been able to recover and regain control of her mental and physical health.

After her initial care, Jo later slipped and fell in her shower over the winter and needed to undergo a shoulder replacement surgery. The VNA of Ohio team of nurses stepped in to again help her recover. Jo is appreciative of this care but, more importantly, recognizes that the nurses patience and support helped her maintain her mental health. She knows that she could have easily slipped back in to her old ways. This experience taught her how closely linked mental and physical well being are in our lives.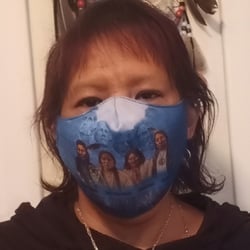 Steven Landers, VNA of OH CEO, Home Healthcare Services

My treasured parents, who inspired my career in healthcare, were recently affected by a healthcare crisis. Although I have been deeply involved in home health care since 2005 as a physician and administrator, I never personally needed the services for myself or an immediate family member. My dad recently suffered a devastating stroke which left him unable to walk, talk clearly, or swallow safely—-and even things like sitting up in bed, using the phone, and holding a fork became virtually impossible Herculean tasks. This was hard to watch, as he had still been actively leading much of the anatomy and physiology curriculum for CWRU dental school and the Kent State podiatry program!

Fortunately and miraculously after a few grueling weeks at inpatient rehabilitation hospital, my dad was strong enough to walk a little bit with a walker and manage more of the basics but was still only a shell of himself. My mom, his main caregiver was mostly alone and quite scared--they definitely needed the help of VNA of OH.

While I know that our home healthcare team probably knew that I worked for VNA of OH, it was also clear that their effort and excellence were genuine and their compassion hard-wired. I feel quite confident that the care we received was similar to what the team would give to any of our patients in a tough situation. The care was unreal—we are just so INCREDIBLY GRATEFUL.

Thankfully, my dad is now in outpatient therapy and we hope these next months will allow him to return to more activities and more independence. We are so thankful that a team like VNA of OH, comprised of such wonderful people, exists in our community.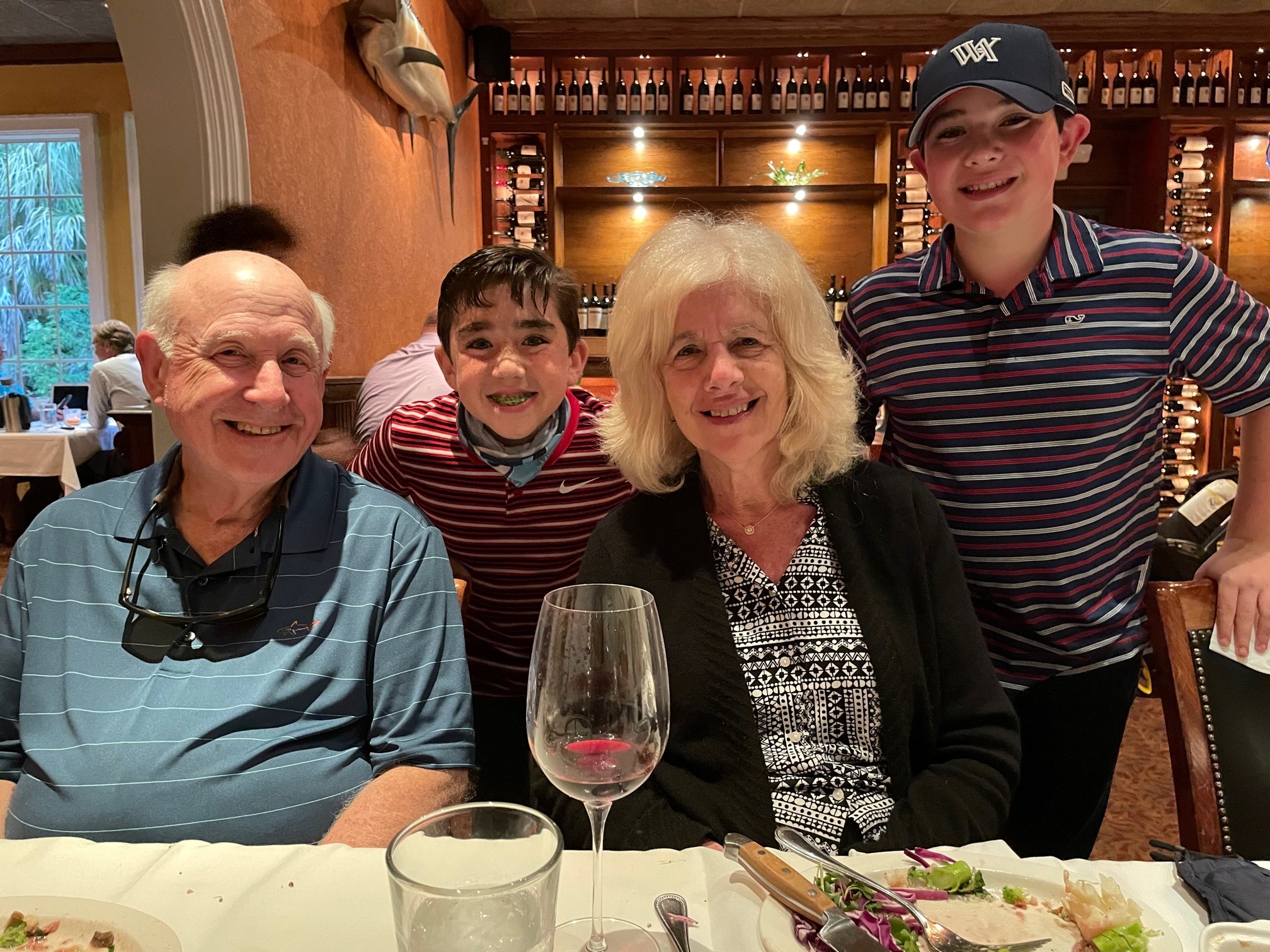 Dr. Polito's Story, Hospice Services

Our hospice patient, Dr. Polito was one of the best podiatrists in the greater Cleveland area and had a stellar reputation of being adored by his patients.

As a family man, Tony was one of 12 children in his large and loving family. Unfortunately, in 2018 he was diagnosed with ALS (Lou Gehrig's Disease), and everything changed. Tony's family turned to the VNA of Ohio when they needed additional help as his disease progressed. Tony, along with his significant other Jen, and his brothers and sisters found comfort in the VNA because of our skill and experience in hospice and end of life care.

Our team built a connection with Tony and did everything possible so that he felt heard, respected, and empowered until the end.

In a final ironic tribute to his incredible podiatry career, you could see the smile in Tony's eyes as we managed to insert IVs for his pain medication—one in each foot.

Tony's family was grateful for the kind, competent care he received throughout his illness which brought him peace and comfort in his final moments.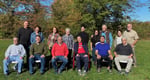 Baby Carmen, Home Healthcare Pediatric Services

Our pediatric patient, baby Carmen, was born with down syndrome. Today she is an active, thriving child but after her birth, she spent a lot of time in MetroHealth's Neonatal Intensive Care Unit (NICU).

Once she was ready to be released, our pediatric care nurses visited her family and educated her parents about proper nutrition and feeding habits. Though ready to head home, she still wasn't feeding quickly and was unable to get the nutrients she needed.

Her nurses prepared Carmen's parents to feed her in a way that helped her gain weight. Knowing that she would need to weigh 10lbs for her upcoming open heart surgery, they cared together to achieve this goal.

And... at seven months, Carmen had surgery, and our nurses helped her recover. Her parents couldn't be happier!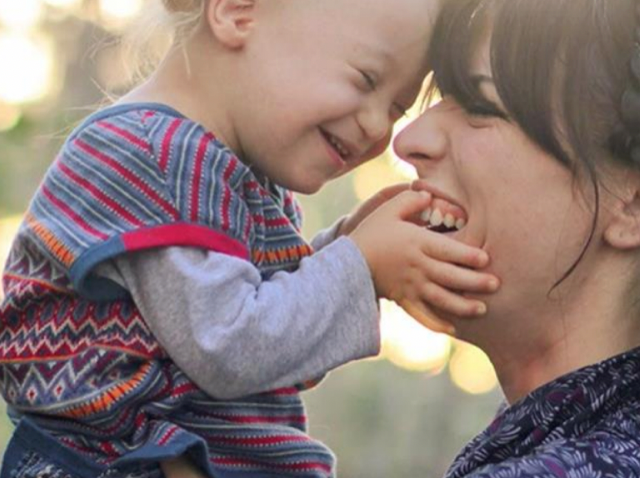 VNA of Ohio Provides Many Types of Home Healthcare Services.
How Can We Care for You Today?
Private Duty
Assistance with walking and transferring

Assistance with exercises

Personal care and grooming

Meal planning
Home Healthcare
Medication management

Recovery from injury or illness

Chronic disease management

Infusion therapy

Wound and ostomy management

Cardiac monitoring

Home health aide
Medical Surgical Nursing
Primary care

Palliative care

Transitional care
Hospice
Ongoing medical care and coordination

Crisis support 24/7

Expert pain and symptom management

Patient, caregiver education and companion support
Mental & Behavioral Health
C.A.R.E program for Mental and Behavioral Health

Anxiety and depression disorders

Safe shelter, nutrition, and medication plans
Rehabilitation
Ongoing medical care and coordination

Crisis support 24/7

Expert pain and symptom management

Patient, caregiver education and companion support
VNA of Ohio Home Healthcare is licensed in OH and accredited by CHAP. We are Medicare and Medicaid certified and our skilled services are covered by the patient's health care insurance benefit.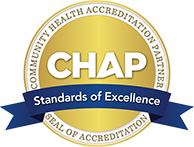 Our patients and clients experience our reliability every day.
"Our nurse, Jessica, left phone numbers for me to call if I had any questions. She is such an asset to VNA and your team and exemplifies professionalism, caring, concern and kindness."


Do You Need Care? Contact Us!