VNA of Ohio Telehealth Cardiac Monitoring Protects the Heart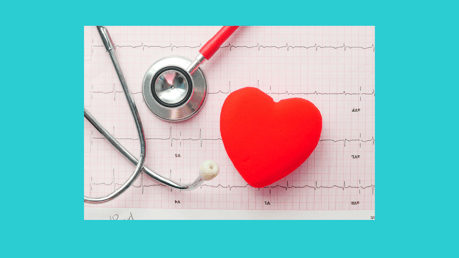 In February, we celebrate heart health! Valentine's Day may be heartwarming, but Heart Health Month reminds us to care for our most vital organ and keep it pumping.
VNA of Ohio encourages heart healthy lifestyles for all our patients. For those that require a little more tender loving care, we offer our Cardiac and Respiratory Telehealth Monitoring Program. The program uses electronic monitoring equipment to measure our most high risk cardiac patients' vital signs on a daily basis. We evaluate health changes, even slight ones, and help correct patient heart health problems before they escalate.
VNA of Ohio's Telehealth program was initiated in 2002 for patients with complicated illnesses, such as heart failure, chronic pulmonary disease, and diabetes. With our careful monitoring system, we can detect issues with the heart and notify patients when serious care is needed as well as offer feedback about positive heart health progress. Physicians are able to review the collected data as part of each patient's ongoing care, reducing the need for repeat hospitalizations.
As our patient, Mr. Miguel explains, "it makes me feel so well looked after and safe. I believed this level of care was a thing of the past, but I am so grateful for my nurses dedication and oversight." As traditional home doctor visits have become almost obsolete, VNA of Ohio home-based healthcare has stepped in to provide the daily care many cardiac patients need to thrive. Without the monitoring, many would forgo their recommended diets and medication needs. However, while we are monitoring, patients understand they are being watched and are more likely to comply with their doctor's advice. With our support, patients are able to live more secure, balanced, and healthy lifestyles.
The Telehealth program requires patients and our home-based healthcare team to work together.
Our Cardiac and Respiratory Telehealth Monitoring Program monitors patients diagnosed with:
Congestive Heart Failure

Coronary Artery Bypass Graft

Valve Repair

Cardiac Arrhythmias

Chronic Obstructive Pulmonary Disease

Coronary Artery Disease
To be included in our program, patients commit to:
Daily Cardiac Vital Signs monitoring of their weight, blood pressure, and pulse ox.

Independent or caregiver supported daily vital sign reporting to our team
VNA of Ohio Cardiac and Respiratory Telehealth monitoring is led by a competent, attentive, and comprehensive care focused medical team. Due to their careful support, our patients face far fewer recurring hospital visits. The program offers state of the art healthcare as well as peace of mind. It's a program worth celebrating and one that certainly warms the heart!
Are you or a loved one living with a chronic cardiac or respiratory health condition? Our monitoring program could be a great fit.
Contact VNA of Ohio today to learn more about our program and our patient intake process.