Ohio Allocates Almost $15 Million to Strengthen Mental Health and Addiction Services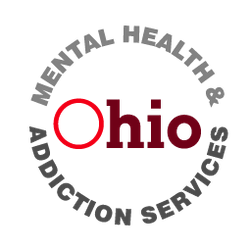 Governor Mike DeWine has recently announced Ohio's plan to funnel 14.9 million American Rescue Plan (ARPA) Supplemental Block Grants into strengthening Ohio's statewide mental health and addiction care services. These funds will be focused on youth prevention and early intervention.
This is news VNA of Ohio is happy to hear. The ongoing COVID pandemic has stressed all of us and those with mental and behavioral health struggles have faced an uptick in challenges after months of isolation, reduced earnings, and increased worries.
We treat these challenges daily and over the pandemic we have seen how great the need has become.
Our Mental and Behavioral Health Services team has been busy providing patients with innovative home healthcare for their struggles with addiction, anxiety, depression, trauma, schizophrenia, and many more.
According to Ohio's January, 2022 press release, Nearly $15 Million of ARPA Block Grant Funding Will Help Strengthen Behavioral Healthcare Services, "we know that 75% of substance use disorders and mental illness begin before the age of 25, and prevention and early intervention strategies are vital to building resilience and opportunities for long-term health," said Governor Mike DeWine. He reassured Ohioans that "these dollars will make key investments in substance use disorder and mental health prevention programs and treatment services to help Ohioans live their best and healthiest lives."
The VNA of Ohio team understands that the early age onset and intense nature of many mental health disorders can be overwhelming for patients and their families. Our We C.A.R.E. Mental and Behavioral Health Program serves patients with a home-based healthcare team approach, treating patients 18 years and older with the diagnosis of a severe mental and/or behavioral health illness and with demonstrated poor coping/maladaptive behaviors/frequent rehospitalization.
Home healthcare resources have been stretched thin throughout the pandemic. To help, Governor DeWine decided to include supplemental COVID relief funds as part of the block grants. These will be used to "restore and enhance the safety net of services and supports that the pandemic put a great deal of pressure on, exposing gaps and disparities."
As our team has witnessed many of the disparities revealed by the pandemic, VNA of Ohio finds it encouraging that Ohio will soon "be releasing $2.98 million in COVID mitigation funds to Ohio's Alcohol, Drug Addiction and Mental Health Boards (ADAMHS) to be used by boards and community behavioral health providers for COVID testing, PPE purchases, contact tracing, healthy environment maintenance, and other efforts to prevent spread of COVID-19, as well as for behavioral health services for individuals in short-term housing who are at elevated risk of contracting COVID."
Over the next four years, the Ohio Substance Abuse and Mental Health Services Administration (SAMHSA) will distribute funds for First Episode Psychosis/Early Serious Mental Illness programming, crisis, and for primary prevention. The allocated Supplemental Block Grants will be divided amongst specific areas of need including, primary prevention and coordinated specialty care for First Episode Psychosis.
After working through almost two years of the pandemic, healthcare workers will find relief in this funding. Critical care services are needed regardless of material circumstances and as the ongoing pandemic has demonstrated, the need is evolving and intensifying. The VNA of Ohio team prioritizes safety when providing home-based patient and client mental and behavioral healthcare. The allotted ARPA Supplemental Block Fund Grants will help us maintain our standards for innovative, compassionate, and financially accommodating home healthcare.
Are you or a family member in need of care? VNA of Ohio is here to help. Reach out today.
Learn more about VNA of Ohio's dedicated service to patients struggling with mental and behavioral health challenges.
Read the full story and find the press release on mha.ohio.gov.