REGISTRATION IS NOW CLOSED. Please email Marketing@vnaohio.org to be added to the waiting list.
Continuing Education Presentation for Nurses and Social Workers
Every 40 Seconds: A Discussion on Suicide
According to the latest figures from the World Health Organization, a suicide is attempted every 40 seconds. Join us for a conversation on suicide, which affects patients in all disciplines and during any point in the life cycle.
In this presentation, clinicians will receive tools and resources from a panel of suicide experts, including an overview of the prevalence of suicide and which groups are most affected; identifying patients who may be at risk for suicide ideation; how to manage an active suicide crisis scenario; and finally how to deal with patients who complete suicide.
FREE 2.0 Credit Hours for Nurses and Social Workers
Tuesday, May 7, 2019
8:00-10:00 a.m.
7:30 a.m. Registration/Light Breakfast
Hilton Garden Inn - Edison I
1100 Carnegie Ave.
Cleveland, Ohio 44115
Complimentary admission. Seating is limited. Parking is available in the lot behind the hotel at the discounted rate of $5.
For registration assistance or to cancel your reservation, contact us at 216-931-1302 or Marketing@vnaohio.org.
Keynote Speaker: Timothy F. Dugan, MD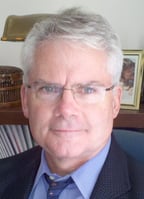 Senior Consultant in Education, Cambridge Health Alliance, Division of Child & Adolescent Psychiatry,Cambridge, Massachusetts
Assistant Professor of Psychiatry (part-time), Harvard Medical School
Councilor-at-Large, Board member (2017-2020)
American Academy of Child and Adolescent Psychiatry
Dr. Dugan is an adult, child and adolescent psychiatrist, and psychoanalyst based in Lexington, Massachusetts, and has been practicing for over 36 years. He specializes in psychotherapy for kids, adults, couples, and families; and practices adult psychoanalysis.
He has consulted in numerous settings, including the Cambridge Public Schools, Lexington Public Schools, and has directed the Cambridge Health Alliance Training Program in Child and Adolescent Psychiatry.
Dr. Dugan is a founding board member and clinical consultant for the Lexington Youth and Family Services (LYFS), Inc., a private, non-profit adolescent advocacy center. He is a graduate of the Case Western Reserve School of Medicine and served on the Case Western Reserve School of Medicine, National Advisory Committee of the Department of Psychiatry.
Panelist: Jane Granzier, LISW-S
Jane Granzier, LISW-S is the Associate Director of Crisis Services at FrontLine Service, a private nonprofit community behavioral health organization that provides mental health and support services to more than 30,000 adults and children each year in Cuyahoga County. She specializes in psychiatric crisis work mental health training and community- and hospital-based mental health assessment. Granzier has been a licensed social worker for 25 years serving both adults and children in the Cleveland area.
Panelist: Rosanne M. Radziewicz, APRN-CNS
Rosanne M. Radziewicz, APRN-CNS is an advance practice nurse at The MetroHealth System. Her specialties include consultation/liaison psychiatry, outpatient mental health, integrated and complementary therapies. She has worked at MetroHealth for almost 30 years, serving children, adults and seniors.
---
The Visiting Nurse Association of Ohio is an approved provider of continuing nursing education by the Ohio Nurses Association, an accredited approver by the American Nurses Credentialing Center's Commission on Accreditation. (OBN-001-91) (OH-108, 2/01/21)
The Visiting Nurse Association of Ohio is approved as a provider by the State of Ohio, Counselor and Social Work Board (RSX051202) Continuing education credits for these programs satisfy license renewal requirements for Social Workers.